Regardless of whether you think resolutions are made to be broken, the New Year is a good time to reflect and take positive, proactive steps for the months ahead. Here are a few resolutions which we hope will inspire you to start the year as you intend to go on…
If your company is not online, or your website doesn't do justice to the services and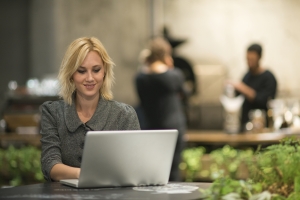 products you supply, now is the time for change. With the internet being the 'go to' for shopping, news updates, banking and more, it is no surprise that an online presence is a necessity. Utilised correctly a successful website can drive the brand of a business, offer 24 hour access to clients and act as a forum to advertise and trade. Take the time in 2016 to maximise potential and invest in your website. If online trading is an option, it is important to ensure that your website provides all the necessary information to your customers that is required by law. This includes terms and conditions, corporate information, a privacy and cookies policy along with certain pre-contract information.
For more information about digital content please contact Alison Brennan on 01244 354815 or email alison.brennan@dtmlegal.com.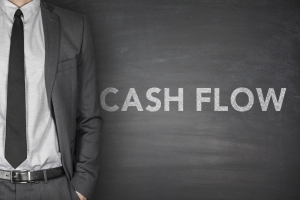 Late payment is a major concern for any business, whether large or small. As cash flow stagnates, so too does productivity and growth. Take time in the New Year to get on top of outstanding debts and give your cash flow a boost. A polite prompt that the account is overdue acts as a useful reminder to the customer and shows organisation on your part. Keep a record of the date on which the reminder was sent and make sure this is chased up with another letter 14 days later.
If you have any debts that are more than three months overdue it may be time to escalate the matter, for further information contact Richard Thomas, head of Business Recovery on 01244 354801 or email richard.thomas@dtmlegal.com.
In August last year we saw changes in the law affecting commercial landlords under the Energy Efficiency (Private Rented Property) Regulations 2015. From April 2018 commercial landlords letting property under a lease of between 6 months and 99 years will need to have an energy efficiency rating of at least a Category E. Typical improvements include new lighting, boilers, pumps, power factor correction and insulation. Now is the time to plan a strategy to provide for future capital expenditure and set a schedule to carry out the work. A failure to do so may result in fines being imposed of anywhere between £5,000 and £150,000.
For more information regarding the changes get in touch with Anna Duffy, head of Commercial Property on 01244 354 811 or email anna.duffy@dtmlegal.com.
They say a happy workforce is a productive one and the most valuable asset for a business is its people. Take time this New Year to make sure you are getting the most from your team and reduce the risk of hiccoughs in 2016. Conducting a HR audit will help you take stock and identify areas to develop or improve. When problems arise it is sometimes difficult to resolve them due to a lack of clear policies and procedures in place. It is important that policies are supported by an up-to-date employee handbook and contracts of employment.
At DTM we frequently help clients with a range of management issues, if your business is in need of guidance please contact Tom Evans on 0151 2301217 or email tom.evans@dtmlegal.com.