You've heard the conversation, a friend of a friend said making money from property is a doddle as the value of real estate only goes one way. Buy a property, visit a cavernous DIY superstore, purchase copious amounts of magnolia and chrome fittings, 'do the property up' and wait for the rent to roll in.
If a landlord is lucky that may occasionally be true, however, earlier this year landlords who let out commercial premises were forced to sit up and consider the steps they will need to take in order to comply with the snappily titled Energy Efficiency (Private Rented Property) (England and Wales) Regulations, 2015.
The Regulations:
From 1 April 2018 where a landlord of a property situated in England or Wales wishes to let all, or part, of the property under a lease of more than 6 months, but less than 99 years, they must ensure that the property meets the Minimum Energy Efficiency Standard ("MEES") of at least a category "E" rating.  Where a building is rated below an "E", the landlord must carry out works to improve the building's energy performance, or face a civil fine.
The Fine:
The amount of the fine will depend on the length of time the breach has been outstanding and is based on the rateable value of the property. Landlords in breach for up to 3 months will be fined 10% of the rateable value of the property (but a minimum of £5,000 and a maximum of £50,000) and if in breach for 3 months and over will be fined 20% of the rateable value (but a minimum of £10,000 and a maximum of £150,000).
Investment:
This Regulations mean the supposed easy profits generated by property gurus will, in part, need to be invested in ensuring that any buildings which have an 'F' or 'G' rating in its Energy Performance Certificate are brought up to an 'E' rating unless other financing is preferred.
The short term financial consequences for those with commercial property portfolios containing 'F' and 'G' rated properties could be significant. It is estimated around 200,000 of the total building stock in England and Wales are 'F' and 'G' rated properties and the Government assesses the total cost of works bringing these properties in line with the Regulations is around £1 billion. This is before the costs of assessment and financing are taken into consideration.
Exemptions:
There are a number of exemptions: where landlords are able to demonstrate a lack of required consent from third parties "the third party consent exemption"; where there is no Green Deal financing available to carry out improvement works "the cost-effectiveness exemption"; and where the improvement works would reduce the market value of the property by over 5% "the devaluation exemption".
7 Steps:
In order to best prepare for 1 April 2018, landlords are advised to;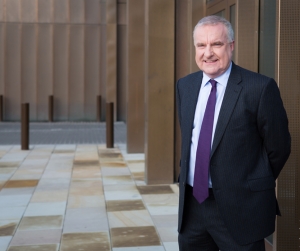 Identify any non-exempt properties in their portfolio with a rating of 'F' or 'G'
Consider creating a strategy for carrying out works to improve energy performance
Provide for future capital expenditure on energy efficiency works that may be required under the MEES programme
Consider when existing leases come to an end and establish a sensible programme to bring properties up to at least an 'E' rating where possible
Draft future leases so that it is easier in future to obtain approval for improvement works from tenants
Take green/sustainability factors into consideration when making property acquisitions/disposals
Consider the consequences of non-compliance including; civil fines, breach of loan covenants, reputational damage
For more information regarding the MEES and other commercial property issues please
contact Michael Wright an Associate in DTM Legal's Property Team on 01244 354804 or michael.wright@dtmlegal.com