A senior panel of North West education experts have urged new Education Minister Justine Greening to 'take a step back' and listen to teachers and parents before proposing any further measures to tackle education.
Attendees at the roundtable debate, organised by law firm DTM Legal, included Cllr Nick Small, Liverpool Cabinet member for Education, Employment and Skills and Cllr Nicole Meardon, Cabinet member for Children and Families at Cheshire West and Chester Council.
'Now is the time not to be hasty, but to reflect', according to the panel. Their comments came after speculation that lifting the ban on grammar schools could be next on the new Government's agenda, while questions still remain over whether it will continue its ambition to create a fully academised system.
Panel members agreed that learning, teaching and leadership needed to be pushed higher up the Government's agenda.
Cllr Nick Small said: "The new Government needs to slow down and listen to parents, teachers and employers before talking about any further Government solutions to tackle education. Re-introducing grammar schools would be a step backwards. It is a policy that did not work in the past and there is no evidence it would work today. Grammar schools are not the solution and neither is mass-academisation. Both are ideologically driven policies which involve investing billions of pounds of money into a Government solution that actually isn't a solution at all and simply doesn't address the real issues in the education system. That money should be invested into teaching and learning, into leadership, into things that matter in schools."
Cllr Nicole Meardon added: "The decisions being made by today's Government are changing the whole way education is delivered in this country and the implication of that will have a huge effect on the next generation. We are potentially undoing the 1944 Education Act and this should not be taken lightly. We need to be thinking about their long-term effect and how they will impact on children and communities going forward".
Improving schools and raising the standards achieved by all children, especially those who are disadvantaged needs to be championed according to Cllr Meardon: "One of my key priorities has always been to keep a focus on closing the gap on educational attainment. Education is a gift from one generation to the next and we need to ensure the focus remains on providing the highest standards of teaching for all children."
The UK's recent decision to leave the EU and how this impacts on the Government's mass-academisation ambition was also an important topic on the agenda. According to the North West panel, if Justine Greening is to continue to drive the programme forward, she needs to implement a real structure at Government level and invest in closing the knowledge gap that exists amongst schools, governors and sponsors.
Cllr Nicole Meardon said: "Government believes academies are the way forward, but the criteria are undefined. At Chester West and Cheshire Council, we do not have an anti-academy position, we have an anti-forced academy position.
"The reality is that while academisation may work for one school, it is not a one size fits all approach and schools have not been given enough information to make an informed decision on whether this is the right route them. The rhetoric that 'becoming an academy is the only way to improve schools' is not always the case in our experience. Ultimately our biggest anxiety is that the academy policy itself comes out of a system that is almost designed to become more fragmented, which means you lose sight of the children and their needs."
Harry Ziman, Education Consultant and Governor at Upton Heath Church of England Primary, added: "Schools and governors are hungry for comprehensive and objective information about academy status and multi-academy trusts in particular."
Cllr Nick Small said: "What we have heard today is that there are good academies, there are bad academies, there are good maintained schools, there are bad maintained schools. We need a mixed economy. We need diversity and one Government solution isn't the answer. The Government needs to take a step back listen to the people on the ground and put teaching, learning and leadership back as the primary focus on the agenda. "
Duncan McAllister, partner at DTM Legal and School Governor at Hoole CofE Primary School, concluded: "The consensus across the board seems to be that the lines are blurred, the evidence is mixed, and there is no clear guidance from Government. Schools are unsure what to do and they do not have enough information to make properly informed decisions. We have a recipe of incoherence and nobody has a clear plan on how to make it all fit together, this is what the new Education Minister needs to address."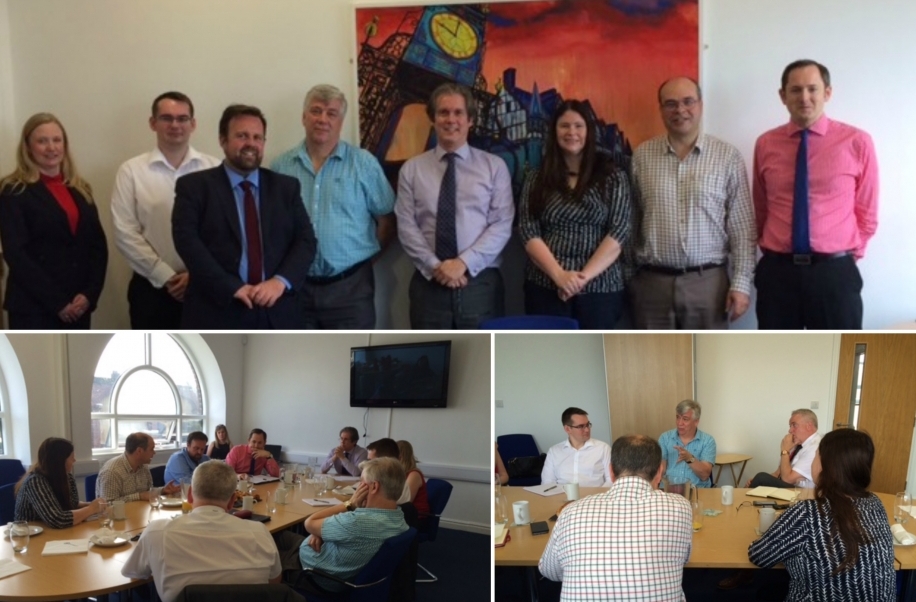 The roundtable was attended by: Denise Hignett, Senior Relationship Manager at Natwest for Education sector; Cllr Nick Small, Liverpool Cabinet member for Education, Employment and Skills; Duncan Haworth MBE, Chair of Cheshire West Primary Governors; Duncan McAllister, partner at DTM Legal and School Governor at Hoole CofE Primary School; Cllr Nicole Meardon, Cabinet member of Children and Families at Chester West and Cheshire Council; Harry Ziman, Education Consultant and Governor at Upton Heath Church of England Primary; and Alex Makinson, Partner at Hacker Young accountants, who act for academies from initial conversion through audit compliance.
DTM Legal are recognised for their depth of experience and tenacity in dealing with complex legal matters in the education sector. Contact Duncan McAllister to discuss how we can help you on 01244 354813 or email duncan.mcallister@dtmlegal.com