Business owners with ambitions to grow their business should always be open to the possibility of taking on a business partner.
The advantages of bringing in a new business partner are numerous and include greater the opportunity for new personnel resources and a diversification of the existing skill set, deeper base of knowledge, wider set of perspectives not to mention the potential for an injection of capital. However, equal consideration needs to be given to how a new business partner may change the dynamic of the business and how partners will adequately and collectively reach the decisions that will enable successful business growth.
Ultimately bringing in a new business partner will not automatically benefit every business, but, if you believe it may be the next step for your business, here are five points to bear in mind.
Find Someone to Trust: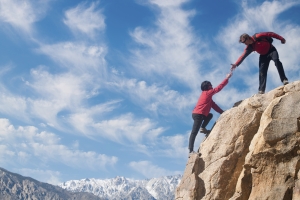 Entrepreneurs put their reputation on the line each day doing what they do and how they act reflects on their business. Taking on a new business partner will mean that person's actions becoming associated with your business. Bear in mind that in the good times trust between partners may be strong but how will this trust stand up to times of stress when judgment is more likely to be tested.
Choose a partner who is reliable and honest and has a reputation which fits with your business.
There's No Substitute for Experience:
A business partner needs the experience and skills to do their job successfully and to work with others to manage the business. Partners need to be able to count on each other to deliver results and a business partner without the right experience or skills can lead to poorly designed products and services, angry customers and potential legal action.
Ensure that you do not just rely on the word of your prospective partner but seek independent evidence of the experience and skills they say they have. Likewise expect to be asked to provide information about your business (and be concerned if you are not).
Friendship should not play a significant role in deciding who should be your business partner, however, a friend or professional contact may be able to verify the skill set or track record that your prospective business partner claims to have.
No to 'Yes Men' and 'Yes Women':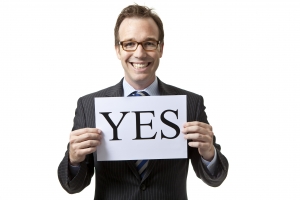 Running a business gives you a great degree of autonomy but a 'yes man' who agrees with all your decisions without a sense of perspective or honest critique is not a true business partner. Your friends and family will provide you with emotional support but a serious business person needs someone to tell them when he or she has an idea that needs refining, re-considering or forgetting.
Perspective avoids tunnel vision and the sense that you always have the best idea or solution to a problem. Retain faith in your ideas but seek a business partner who will add new angles to the decision-making process and is capable of objectively evaluating your ideas to avoid wasted capital expenditure and management time.
Shared Work Ethic:
Entrepreneurs work hard taking a business from conception through to design and execution and finding out that a business partner does not have a shared enthusiasm for the business can lead to wasted management time following up a partner who can't meet their deadlines or deliver upon their responsibilities. Worse still a business partner can contribute to the downfall of a business if hard work and energy is not matched. If your primary ambition is profit and growth find someone similar, if your aim is work/life balance then seek a like-minded business partner.
It's Not Just What You Know:
Networking is a fundamental aspect of business. Every time you meet someone, you have the opportunity to meet more people through their network. This applies to your prospective business partner also. Many connections are needed to succeed in business and a partner with existing contacts gives the business the additional opportunity to multiply its list of potential clients, investors, suppliers, and mentors.
Final Thoughts:
Business partnerships have many similarities to life partnerships, they can be fantastic but they have the potential to end in disaster if entered into lightly without appropriate consideration. Business owners should identify what they need from a business partner before they start looking for one. Consider holistically what you want your potential partner to bring to your business and then undertake proper due diligence and keep your overall objectives in mind when considering candidates.
Finally, when you have found the right partner, establish how the partnership is going to work on a day to day basis and agree a clear set of well-considered procedures to run the business including areas of individual responsibility and how potential disputes will be resolved. Ensure that you communicate regularly and are each aware of what the other is doing whilst retaining an open mind enabling you to embrace the opportunities a business partner will bring to your business.

If you are thinking of taking on a business partner (or indeed already have one) and would like to speak to someone about how best to protect your business please contact Alison Brennan on 01244 354829 or at alison.brennan@dtmlegal.com.
Let us know what experiences you have had by commenting on this blog on our Twitter @DTMLegal or LinkedIn pages. Have you recently brought on board a business partner? What were the factors that you considered? How has the relationship worked out so far?