Over 10 years of excellence working in Innovation, Tech and Digital. We are a regional law firm with national expertise taking pride in our legal excellence and outstanding service. We work closely with clients to become their trusted partner by combining commercial acumen, passion and a can-do approach and have worked with Digital, Tech and Fintech businesses, from start up to PLCs. We take a holistic approach where we develop a key understanding of the clients' business and work in partnership with them at every stage – providing commercial, employment, dispute, property and succession planning legal advice always in our clients' best interests.
Innovation, Tech, Digital
The Tech and Digital Age is fast-moving and innovation is a key part to our development in commercial and domestic life. DTM Legal's team of highly skilled commercial lawyers work closely with a wide range of Innovative, Tech, FinTech and Digital companies in many sectors across the UK.
Our team of experts can assist tech companies with their full range of legal requirements from start-up to PLC to exit.
Incorporation
Shareholder agreements
Sales, Mergers and Acquisitions
Commercial and Contract law
Corporate Finance
Alternative Finance
Reorganisations
Share Structures
Franchising, Agency and Distribution
IT & E-Commerce
Intellectual Property
Funding & Security Arrangements
Private Equity & Venture Capital
Commercial Contract Disputes
Partnership Disputes
Financial Services Claims
Fraud
Commercial Rent Reviews
Options and Break Clauses
Professional Negligence
Property Litigation
Insolvency Options and Advice
Creditor Claims
Accelerated Mergers and Acquisitions
Asset Realisation and Sales
Debt Recovery
Employment and HR

Partnerships and Campaigns
For several years, our team has been passionately advocating for the advancement of Fintech and Digital Services in Liverpool and throughout the North West. We actively engage with our community through various means, including sponsorship, participation, and speaking engagements at events. Moreover, we establish crucial partnerships and contribute to influential committees, all with the primary objective of providing valuable insights and nurturing growth in these sectors.
We are thrilled to highlight our recent accomplishments and ongoing commitments in the tech sector. Notably, we proudly sponsored the Slush'D Liverpool event and collaborated with FinTech North and 300 Brains to co-host a dynamic Gamification event in Liverpool. These initiatives exemplify our dedication to fostering innovation in the city.
At DTM Legal, we maintain a robust partnership with FinTech North, a partnership laser-focused on nurturing the flourishing FinTech ecosystem in the Liverpool City Region. Our involvement extends beyond sponsorship; we are an instigator of the Fintech Steering Group, proud partners of the Liverpool City Region FinTech Report, and active participants in numerous FinTech panel discussions.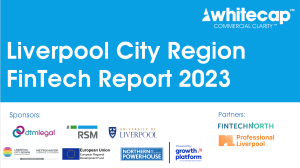 These are just a glimpse of our extensive involvement within the tech sector. At DTM Legal, we remain committed to continually identifying fresh opportunities for growth and advancing thought leadership in the ever-evolving tech landscape.
For advice please contact Alison Brennan in our Commercial Team on 01244 354800 or email Alison.Brennan@dtmlegal.com