A group of businesses from Chester have joined forces to promote the city at the world's largest property convention, which is taking place in Cannes in the south of France this week.
The effort is part of campaign to create jobs in Chester by showcasing how many large companies have moved to the city and to tell property developers and investors that the city is a good place for enterprise.
Chester Growth Partnership – formally Chester Renaissance – presented its case today at the event, known as MIPIM, which attracts over 25,000 delegates from 93 countries.
Guy Butler, chairman of the partnership, said "We worked with Cheshire West and Chester Council to create an investment map to showcase the long established financial services hub here but also companies which have either moved here more recently, such as Bristol Myers Squibb and Tetra Pak. With the arrival of One City Place by Chester railway station we've taken the first step in the creation of a new business district in the city centre. There is much more to come in Chester."
Anna Duffy, a founder of DTM Legal, one of the Chester firms which helped finance the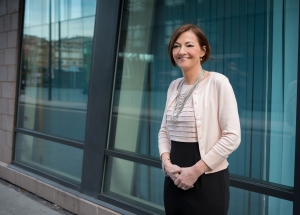 event said: "We've had a very encouraging response from a wide range of businesses and investors. The creation of more new Grade A office space in Chester will undoubtedly help attract in businesses and encourage those already here to flourish. But there are also investors, developers and occupiers interested in Chester for new hotels and retail."
Nick Desmond, managing director of Bride Hall Real Estate Partners, one of the co-investors in the Grosvenor Shopping Centre, and which is delivering the new Dining Quarter on Pepper Street, said: "It's great to see that Chester has a new focus and have galvanised itself. There is strong interest from the occupier market in the redevelopment of Chester  The end game is about more jobs and making Chester an even better place to live and work."
Chester's presence at MIPIM was supported by Muse Developments, Marketing Cheshire, Influential, Redrow, DTM Legal and Glenbrook Property.