In order to provide the highest standard of work for our clients, we recruit the best people for the job, regardless of age, gender, ethnic origin, or other similar factors.
Every two years, the Solicitors Regulations Authority ("SRA") asks all law firms to take part in a diversity survey.  Completion of the survey by individuals within firms is voluntary.  53% of our workforce opted to take part in the first survey in 2015.  This year, 79% of our staff took part.
The following table shows the response ratios of staff dependent upon their work role within the firm and the actual percentage of staff within those roles:

Due to the correlation between reported and actual data, we are confident that no particular work role group are over/under represented in this survey.  However, because some of these groups contain a small number of staff, we have chosen to publish our data as a whole, rather than broken down by work role, in order to preserve anonymity.
In collating the North West and England & Wales data, the SRA employed a method of data analysis called "bootstrap re-sampling."  This calculates the responses as if everybody surveyed has answered every question.  We have not employed this model, as we respect an individual's right to privacy and accept "prefer not to say" (PNTS) as a valid response.
The North West and England & Wales data is taken from the 2017 survey.  When the 2019 survey results are published, we will update this page.
Age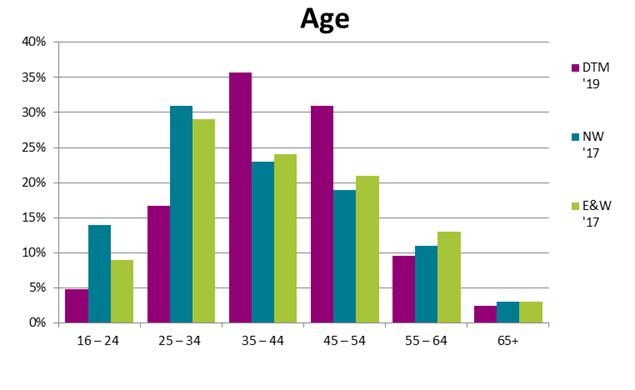 Gender – participants were asked to confirm what gender they identified with and whether this gender was the same or different to that assigned to them at birth.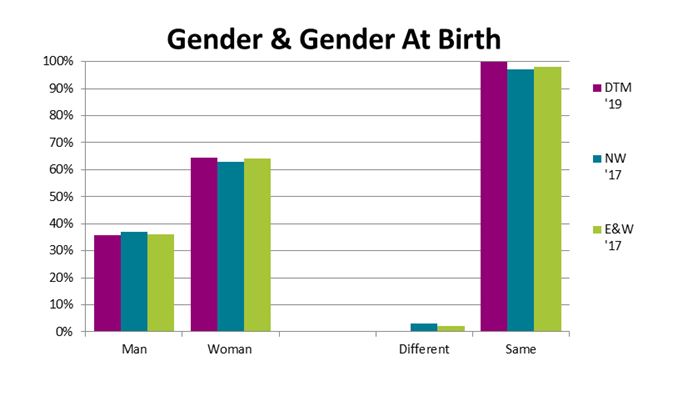 Ethnicity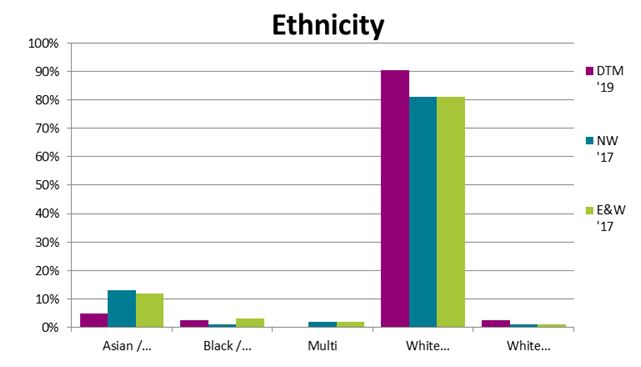 Sexuality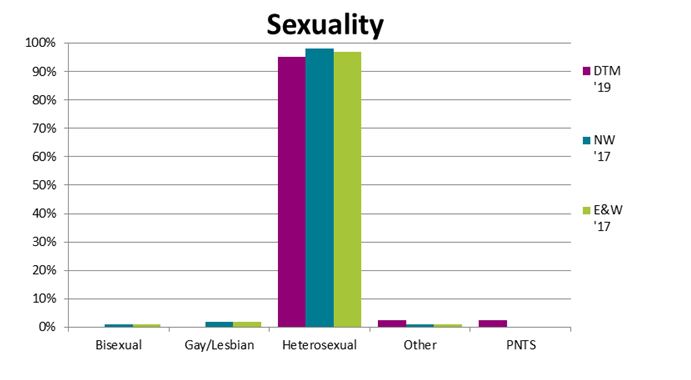 Belief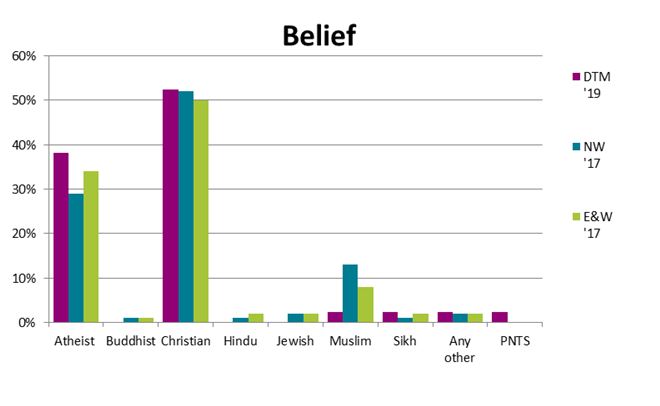 Disability – participants were asked whether they considered themselves to have a disability using the definition found within the Equality Act 2010.  If so, they were asked whether their disability limited their day to day activities.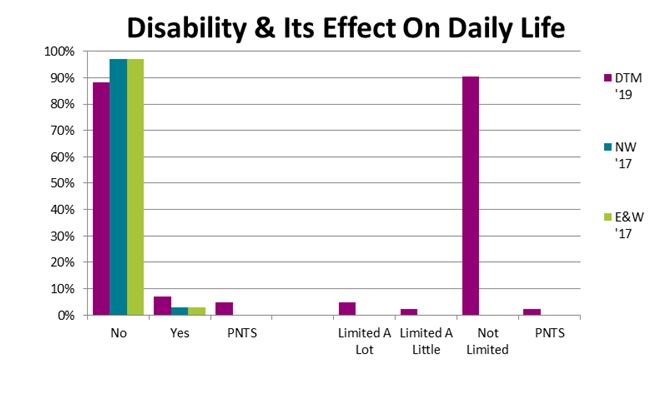 Caring – participants were asked if they were primary carers for children.  They were also asked if they spent time caring for others due to long-term ill-health, disability, or problems related to old age.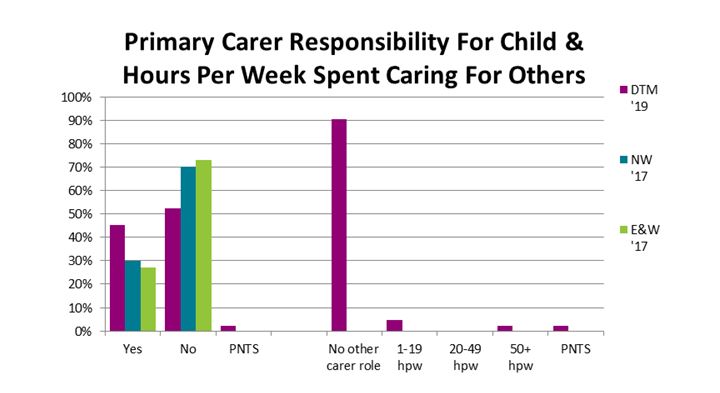 Schooling – participants where asked what school they attended between the ages of 11 to 16.  (Please note in the 2019 survey we are asked to specify if the State Schools were selective/non-selective entry, and if the Independent/Fee-Paying Schools were paid for privately or via a bursary.  The 2017 survey did not make these distinctions.  As such, these categories have been amalgamated in our 2019 data to provide a more reflective comparison with the regional and national data.)